How do you carry out an open source investigation?
In the lead up to our Global Investigations industry day, we'll be doing a series of spotlights on our special guest speakers. For our second spotlight, we'll be taking a closer look at our second session of the event, Inside Open Source Investigations.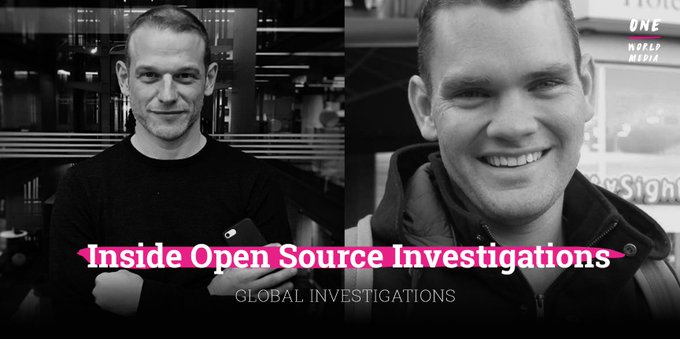 Earlier this year, BBC Africa Eye published Anatomy of a Killing, a short film outlining their open source investigation into the murder of two women and two young children by a group of Cameroonian soldiers. The piece highlights how they were able to use a video that began circulating on social media in 2018 and a series of open-source investigation techniques to deduce the exact location, time, and individuals involved in the killings.
This investigation exposing human rights violations in Cameroon made global news headlines and had a huge social media response. It went on to contribute to US Department of Defence Sanctions and EU Parliament Resolutions against the country, and the magnitude of the investigation has inspired a new wave of open-source investigators across Africa.
The power of open-source investigation is remarkable and these new techniques are becoming more and more commonplace for investigators and journalists.
For the second session of our Global Investigation Industry Day, we'll be hearing from two members of the BBC Africa Eye investigations team, Ben Strick and Daniel Adamson. Strick is an Open Source Analyst for the program, and Adamson is the series producer. They will be discussing the future of open source investigation and will share insights into how they use these new methods to tell a story or verify disputed events.
Open-source investigation is accessible to all. Anyone can do it, from anywhere, by taking advantage of public outlets of information, data, satellite imagery and social media. Be prepared to learn practical tips on where to find collaborative platforms and resources that you can access to verify and analyse readily available information!
---
Join us at Channel 4 Headquarters, 26th November, for our Global Investigations Industry Day!